Na prvi pogled se zdi, da tveganje za rezanje vpliva samo na roke in roke, lahko pa poškodujete tudi spodnje okončine in druge dele telesa, vključno z obrazom.
Rezanje nato ogrožajo profesionalni delavci in vsi drugi, ki delajo z ostrimi predmeti (, vključno s papirjem ). Oglejmo si podrobneje tveganje, da bomo s stališča profesionalca in laika zmanjšali tako:
Rezanje v poklicnem poslovanju
Rezanje poškodb in raztrganin so običajne delovne nesreče. Rezanje ali raztrganje predstavlja do 30% vseh poškodb na delovnem mestu in približno 70% vpliva na roke in prste.
To so lahko majhne odrgnine, ki jih je mogoče zdraviti na kraju samem, pa tudi resne ali smrtno nevarne poškodbe – globoke raztrganine ali celo amputacije.
Kako se lahko delavci poškodujejo?
Rez ali raztrganina se lahko pri delu pojavi na več načinov. Delavec uporablja neprimerno delovno orodje ali orodje v slabem stanju. Slaba razsvetljava, nered in umazanija lahko igrajo tudi vlogo, pa tudi nezadostno usposabljanje, prehitro delo, neuporaba prave zaščitne opreme in nespoštovanje varnostnih postopkov.
Delodajalci morajo zaposlene varovati
Delodajalci morajo vzpostaviti delovne postopke za prepoznavanje in obvladovanje izpostavljenosti delavcev tveganjem za zmanjšanje in tržne rane.
Najučinkovitejši postopek je preprečiti tveganje za takojšen rez. Če imate možnost nadomestiti nevarno dejavnost z robotskim delom, jo uporabite. Prav tako je mogoče tveganje v celoti oddati in odstraniti iz storitve. Če so te možnosti za odpravo tveganja predrage, je treba z OOPP – uporabiti ustrezno zaščito, da se človek zaščiti pred rezanjem.
Kako se zaščititi, če tveganja ni mogoče odpraviti?
Med rezanjem se prepričajte, da je orodje vedno varno, v stanju prileganja in nikoli ne držite predmeta, ki ga režete v roki.
Pri rezanju držite roko na rezalni poti.
Prepričajte se, da so rezila ostra – tupa rezila, ki zahtevajo večjo silo in s tem povečajo tveganje za nesrečo.
Nosite potrebno osebno zaščitno opremo, vključno z očali, rokavicami in nerezalnimi rokavi.
Nikoli ne uporabljajte rezalnega diska kot izvijača, droga ali dleta.
Izpostavljenih nožev ne puščajte brez nadzora, razen če orodja ne uporabljate, jih hranite v zaprtem položaju z rezili.
Z rezili ob telesu ne odrežite ničesar.
Uporabite ločen predal za rezanje in druga ostra orodja.
Upoštevajte standardizirane delovne predpise.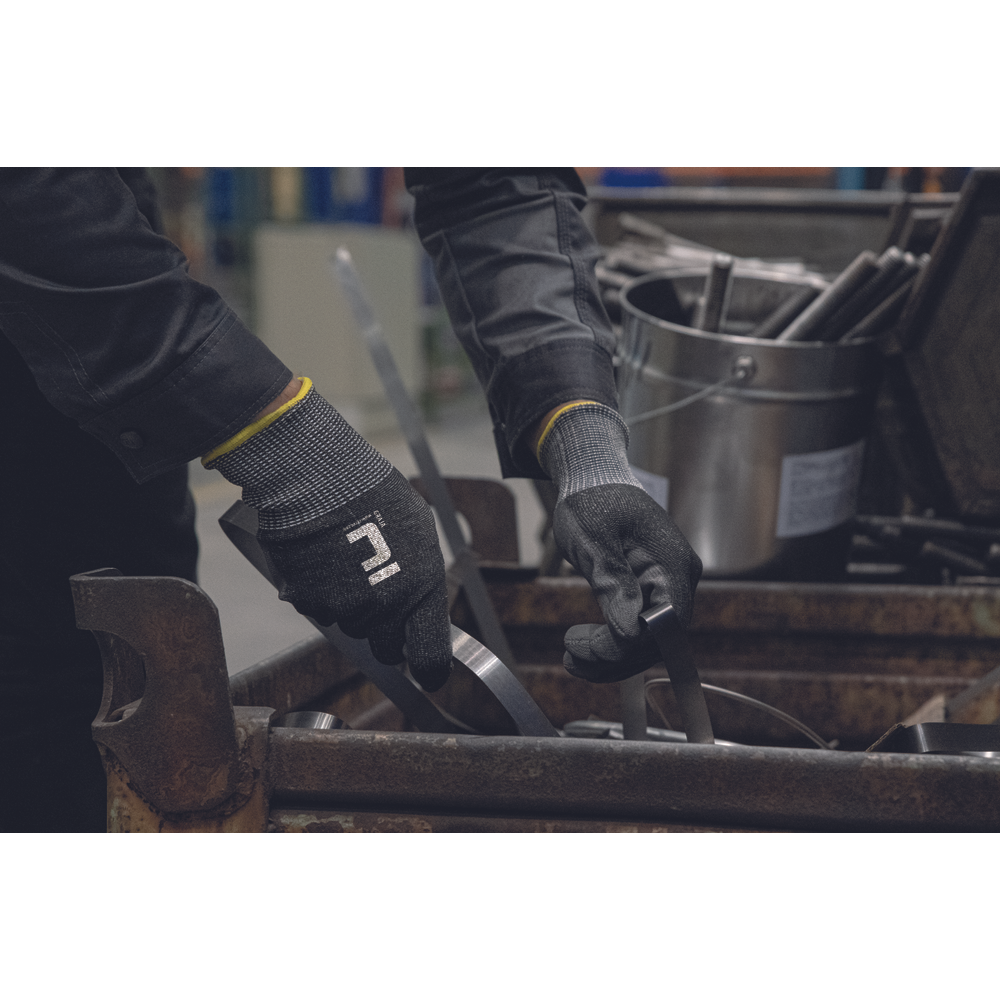 Poškodba ostrega predmeta doma prav tako ni problem
Manjše ostre poškodbe so najpogostejša nesreča, ki se zgodi. Ni nujno, da gre za rez, ampak tudi majhne odrgnine in površinske modrice in ureznine. To ni smrtno nevarna poškodba, zdravljenje na domu je dovolj.
Takšne poškodbe povzročajo:
Uganke
Kuhinjski noži
Ostri ostri
Zobati pokrovi pločevink
Papir in karton
Police in drugi izdelki iz tanke pločevine
Steklena volna
Kako zmanjšati tveganje za zmanjšanje v vsakdanjem življenju?
V vsakem priročniku vedno upoštevajte navodila dane naprave –. Kako ravnati z orodjem ( Na primer, v primeru motorne žage je prepovedano uporabljati napravo nad nivojem srca )
Pozor – sledite pravilom
Pri uporabi opreme upoštevajte zaščitna območja
Uporaba OOPP
Noben domači kuhar ni profesionalec in tvega občasno rezanje prstov ali dlani. Tudi v takšnem času se lahko zaščitite z nerezanimi rokavicami, ki vas pri delu ne omejujejo.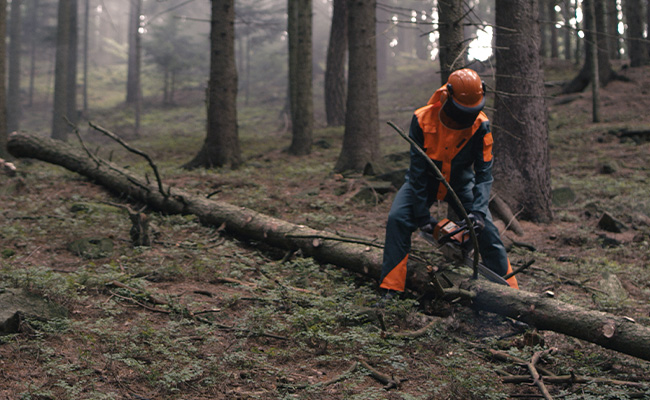 Kako vas nerezalno delo ščiti?
Podobno načelo se ponavlja v oblačilih, rokavicah in čevljih. Plast zgornjega materiala – tkanine, kože ali membrane je takoj povezana z drugo plastjo več kilometrov tkanine, ki ima eno samo nalogo. Začne se sproščati iz rokavic, čevljev ali oblačil ter zaduši ali zamaši motorno žago, kotni brusilnik itd. Kilometri tkanine so naviti na rezalno napravo in to se takoj ustavi.